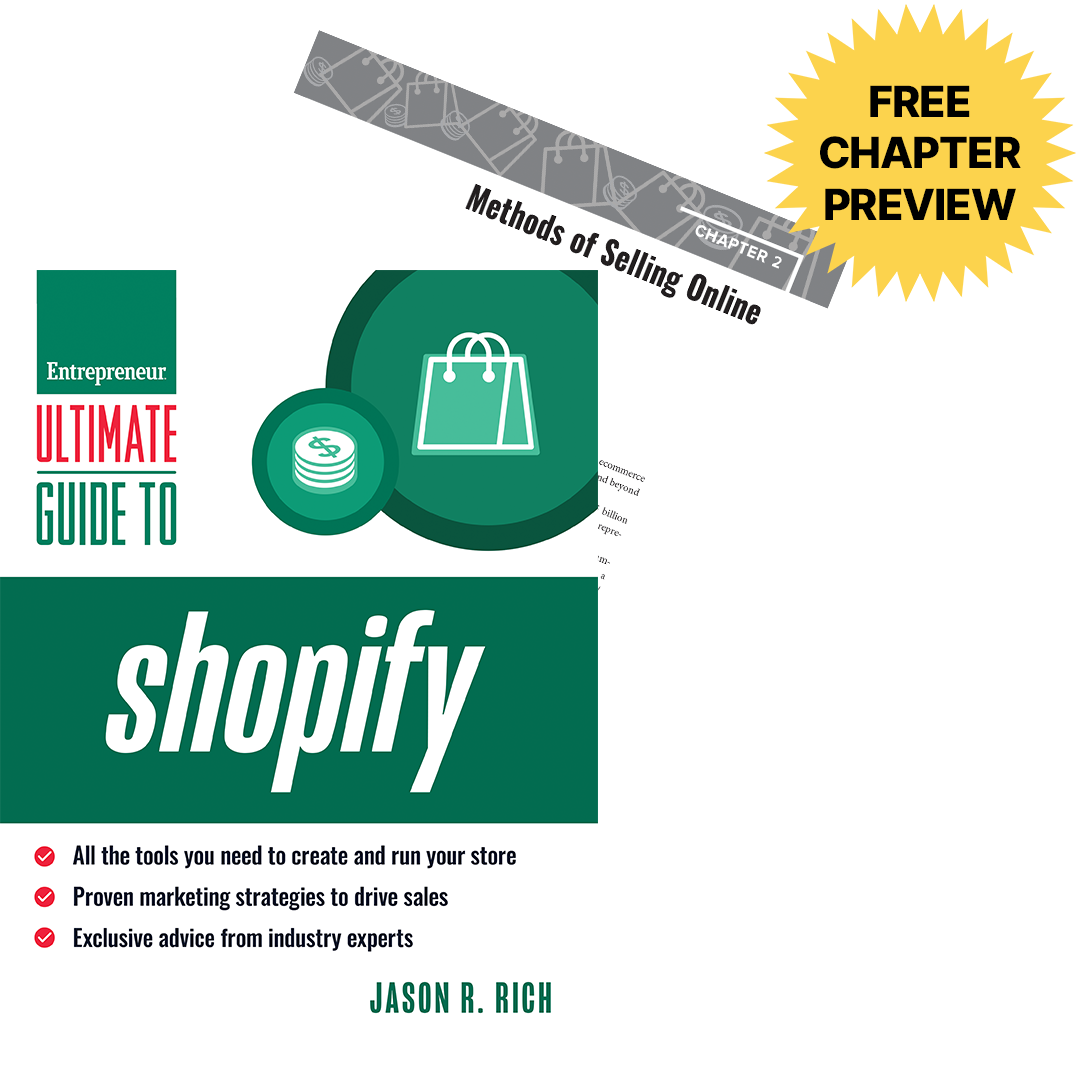 Starting a Business Has Never Been Easier with

Shopify
Get your
free preview

of The Ultimate Guide to Shopify by Jason R. Rich

Our new book, The Ultimate Guide to Shopify, will teach you that building your own business doesn't have to be hard.

Shopify has adopted the unofficial slogan "Sell Everywhere," and it's made that possible with its many tools and resources. To help you learn more about the #1 eCommerce platform, we're offering you a free preview of our book.

In this free chapter, you'll learn about the tools available from Shopify and how you can use them to establish your company's online presence and sell products in various ways—both via the internet and in the real world.

Get your free chapter today before our book launches by completing this form.